Painting
We use only top quality material including Sherwin-Williams and McCormick paints.
We pride ourselves on preparing all work which is key to ensure proper finish coat.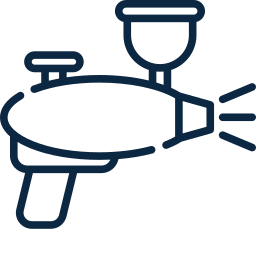 Roof Painting
Rusting metal roof tops are one of our specialties.
Painting a rusting roof with either an Asphalt Aluminum or a Cote-All enamel can add years to your roof.
We coat all metal roofs including residential, commercial, farms, and industrial.
Power Washing
We power wash surfaces to remove all oxidized loose and peeling painted surfaces to ensure proper top-coat finish.